Who Am I?
Hello. My name is Mariya and I live in a Thrapston, Northamptonshire with my husband, and our daughter. We ourselves have a German Shepherd - Max (age 7). All in my familly love animals. We had and looked after a lot of different animals during the years - turtles, hamsters, fish, rabits, cats.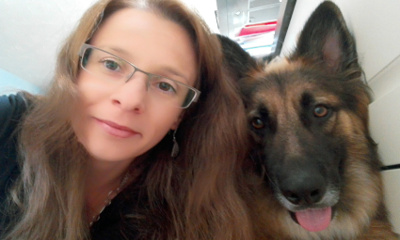 The idea to offer dog services appeared when we ourselves had to leave Max to someone to take care of him during our holiday. I did not want to leave him in a kennel but we had no other options then. Max stood there for 10 days. When we were back at home I noticed some changes in Max's behavior. Every time when we left him alone he was chewing the furniture. It would take me days to teach him that it is not a good idea. After this hapend we never put our dog into kennels again.
And here I am, offering dog walking and overnight boarding at your home, which I think is a better alternative of kennels. It is also a lovely option for dogs that are scared of kennels or suffer from kennel stress symptoms.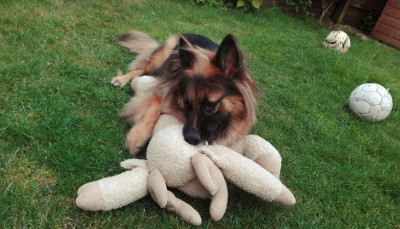 I do know how difficult it is to leave your dogs behind when you are away for your holiday or business trip. This is why I'll do my best to offer them long walks, enought play time and rest during the day. I can also update you of their status daily.

If this is the first time you leave your pet with other person you might be a little nervious. And this is normal. This is exacly how I feel too when I go on holiday myself without Max.
Therefore, I offer free pre-visit when I can meet the dog and together with you, we can exchange information about the dog, its daily routine and habits.
So, if you are going on holiday or away for a day, I could stay with your dog. He or she will have plenty of time playing, running in the field and rest. This will leave them happy and content for the time it spends withoutyou.
If you have more questions please feel free to contact me.